Crispy Pork Jowl – You'll love this crispy, sweet, fatty deliciousness baked to perfection. Maple syrup, brown sugar, cayenne, and paprika bring mouthwatering flavors and an addictive texture to this pork jowl recipe. Enjoy the best of soul food any time!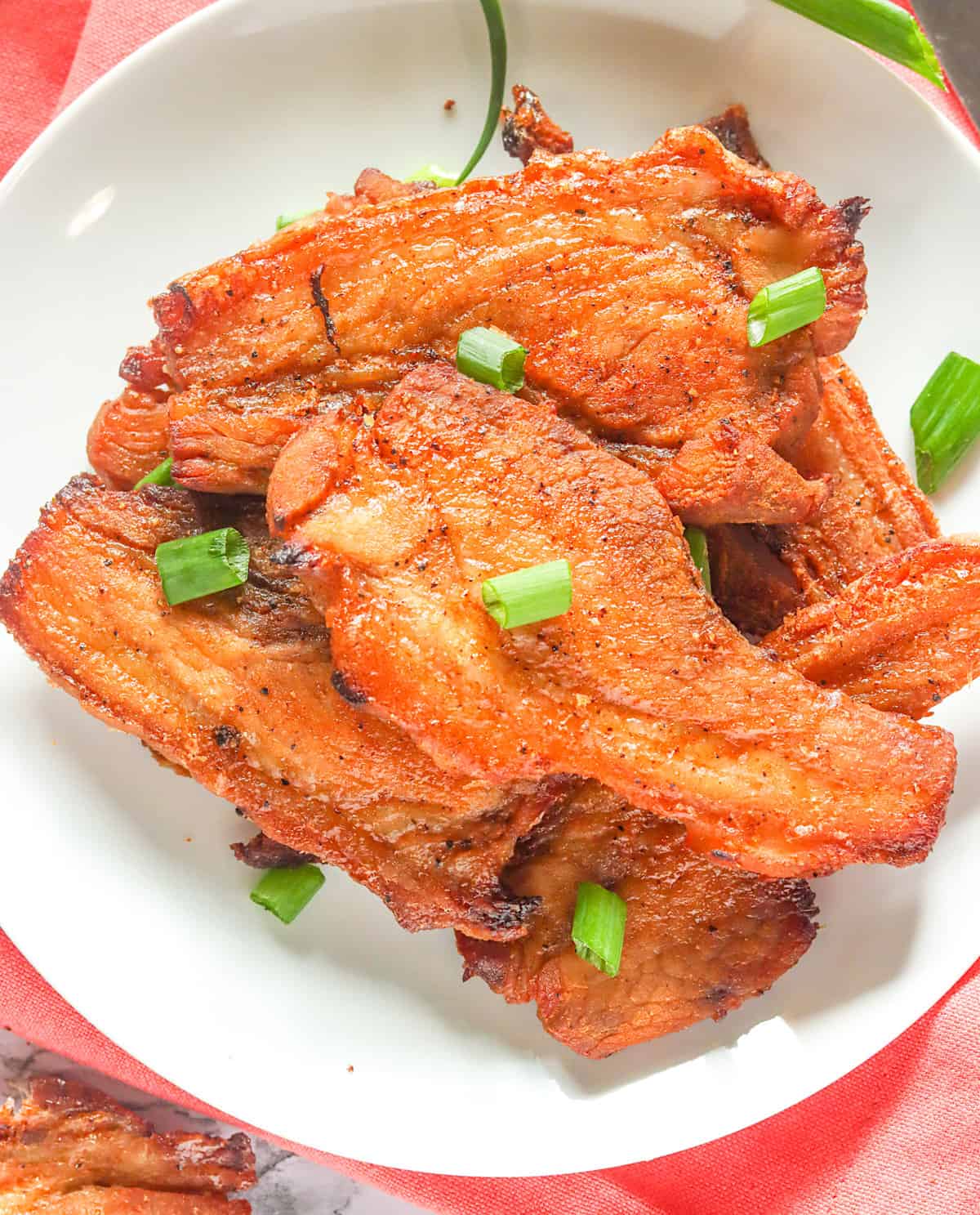 When the craving for authentic soul food hits, pork jowl is one of my go-to recipes. Since we're going for the smoked jowl, there's no curing or marinating. Just slice, season, and bake. So for busy moms like me, this recipe is fabulous! 👌
While pork jowls are typically ground up for sausage, you can't miss enjoying them on their own. The crackling sounds of every perfect bite of this crispy delicacy are so enjoyable. The secret to the irresistible crisp texture is the maple syrup and brown sugar.