Jollof Rice – This easy, flavorful, and flawlessly cooked African classic dish Jollof rice is simple whether you choose to make it on the stovetop or take the easy way out by putting it all in the oven. With its well-seasoned goodness, including onion, garlic, and tomatoes with some nutritious veggies thrown in, it's perfect for regular nights or special occasions! The soul-satisfying flavors from thyme, paprika, and a Scotch bonnet round out this dish to perfection.
ollof rice is a legendary one-pot dish that's ubiquitous in Nigeria, Cameroon, Ghana, Liberia, Togo, and Sierra Leone. In fact, this is the most popular party food in West Africa and has been gaining momentum elsewhere in East Africa.
Because of its popularity, there have been several debates about its origin. What I know for sure is that it is an amazing one-pot dish, and there is no argument when everyone is shoving it down their throat.
What is Jollof Rice?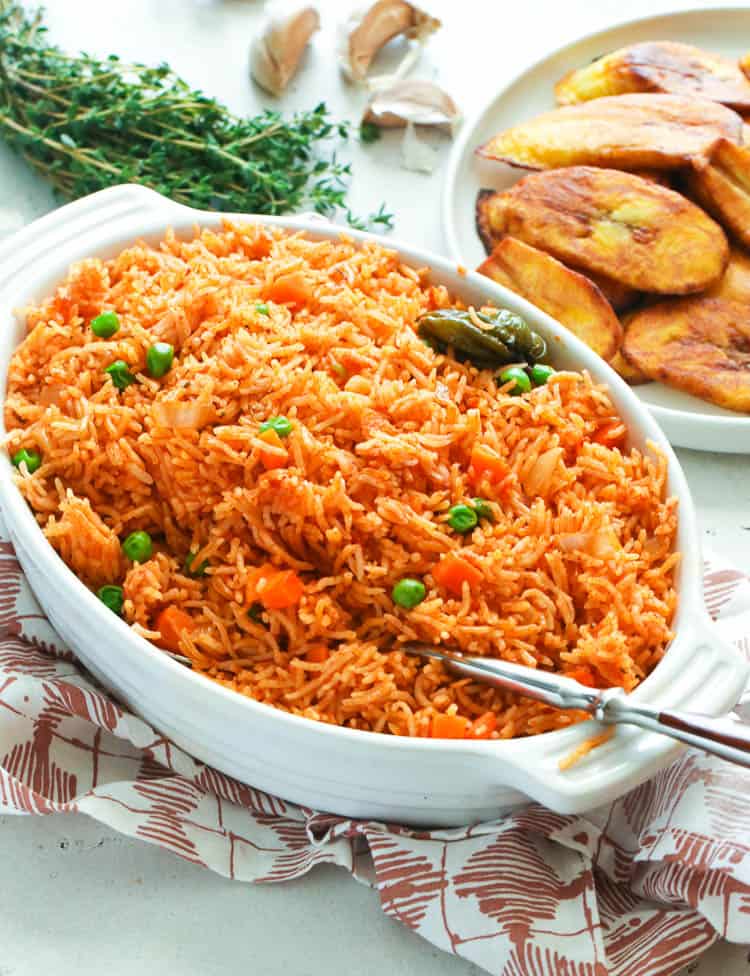 Jollof Rice, sometimes called jellof rice, is a classic rice dish cooked in a flavorful tomato-infused broth. With its several regional variations in name and ingredients, there is no absolute right or wrong way to cook this popular African rice recipe.