Mississippi Chicken Recipe – Make room for a new favorite chicken dish in your meal rotation! Rich, zesty, and savory, Mississippi Chicken is a unique and tasty twist on a comfort food classic! Tender meat smothered in delicately spiced gravy with creamy ranch dressing seasonings for an incredible flavor that's nothing short of magical.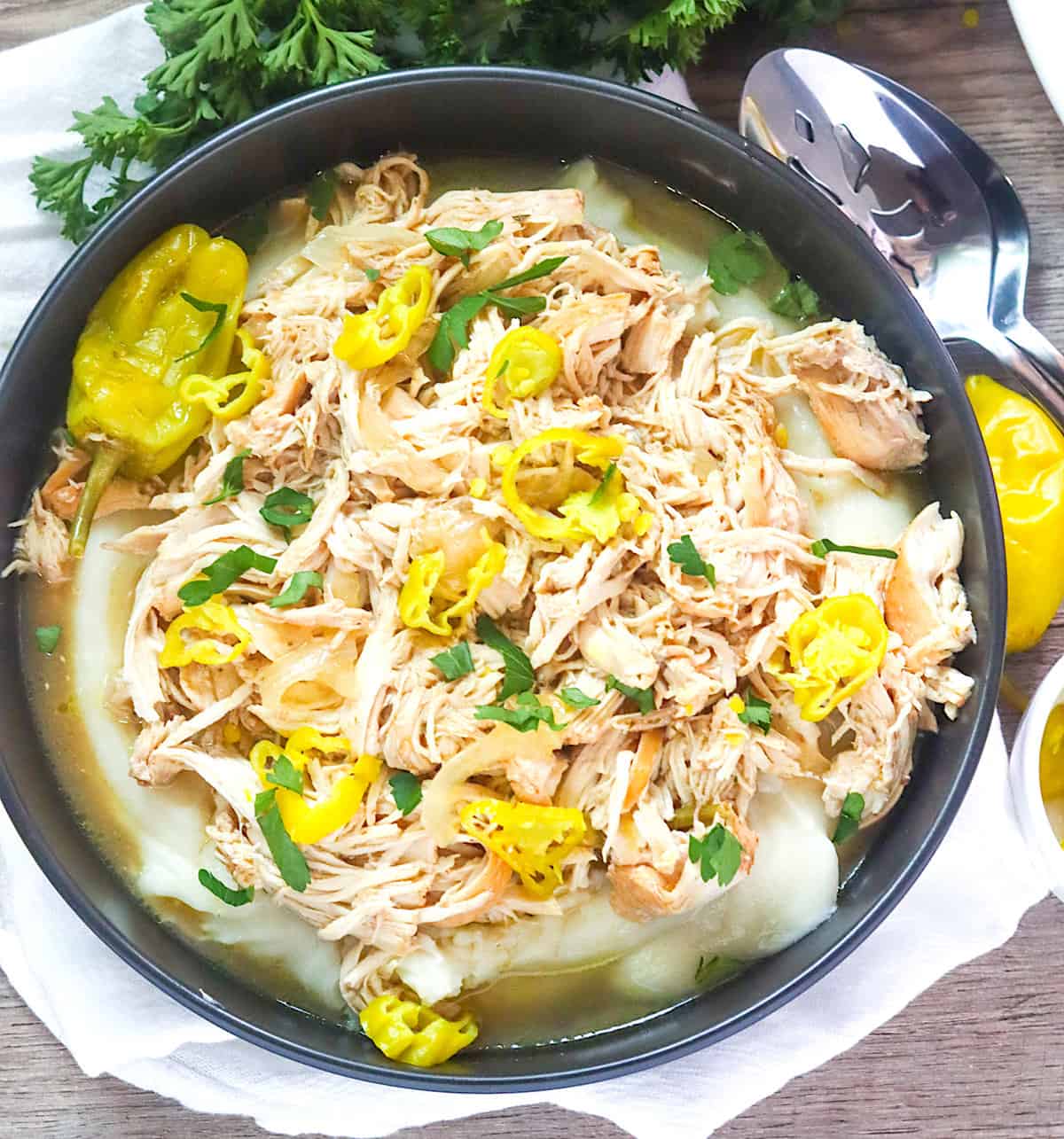 Whether my family is busy during the holiday season or recuperating the aftermath, I always look for ways to get healthy meals on the table… fast! So my slow cooker is my best friend to accomplish this. And this super easy recipe for Mississippi Chicken is a lifesaver because it practically makes itself!
Tangy peppers with a creamy dressing create pure magic in a pot! The heavenly smell that greets you when you walk in the door will have you drooling even before you make it to the kitchen! It's fantastic over a bed of mashed potatoes, but it's also a unique ingredient for taco night or a bun with cheese for a fast and healthy weekday lunch.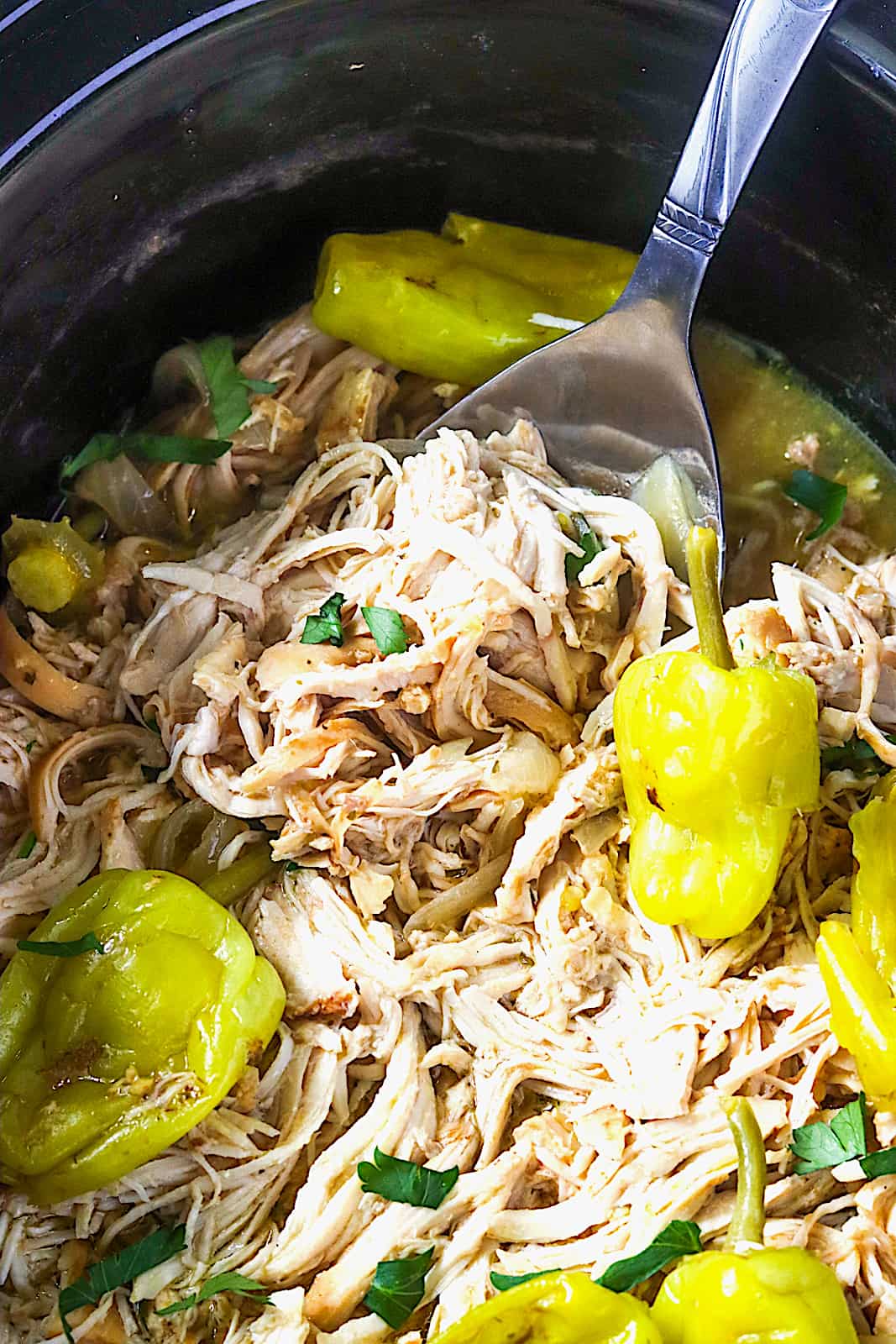 What Is Mississippi Chicken?
Mississippi Chicken is a spin-off of Mississippi Pot Roast, an iconic Southern slow cooker dish. It uses similar ingredients and cooking techniques but with chicken instead of beef. The result is savory, tangy shredded chicken in a delightful gravy you can serve over mashed potatoes, rice, or on a bun with melted cheese!