Slow Cooker Pork Loin – This pork loin is stuffed with pineapple and garlic, cooked slowly to tender perfection on a bed of onions , aromatics and topped with a slightly sweet balsamic glaze. It's easy enough for a midweek meal yet fancy enough for the holidays.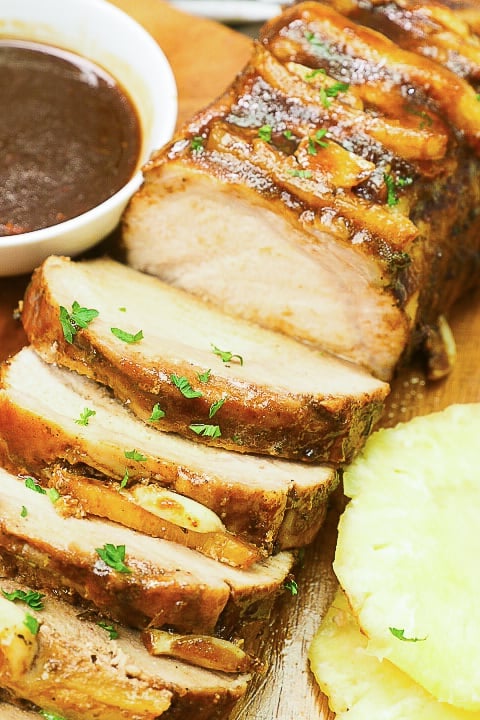 You aren't alone if you've ever felt like pork loin is a boring weeknight meal. But this recipe will change your mind. The sweet and acidic pineapple and the tang of the balsamic glaze complement the pork in a way that's nothing short of mind-blowing. 🤯
And did someone say restaurant quality? Because this recipe is definitely five-star! You'd never believe five simple ingredients plus another six ingredients for the glaze could be so mouthwateringly good. Pineapple pork loin for the win!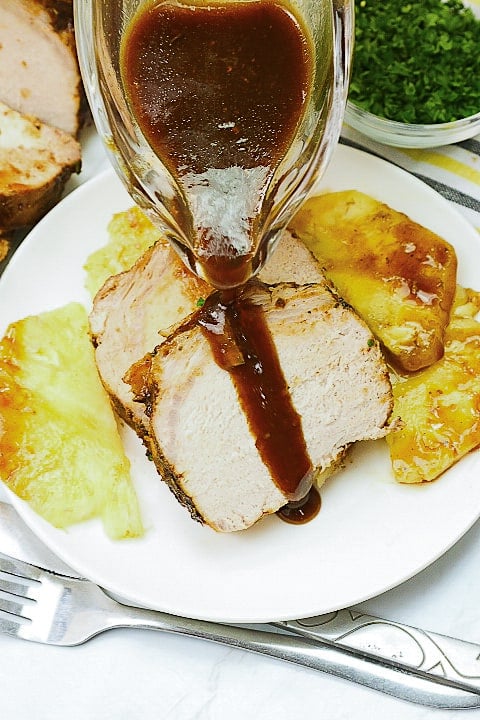 How Long Does Slow-Cooker Pork Loin Take?
There are a couple of options to make this dish, which makes it easy to adapt to your schedule. Once you pop it in the slow cooker, it takes 2-3 hours on high or 5-6 hours on low. Actual prep time is quick. It only takes about 30 minutes of hands-on cooking to get this dish on the table because the slow cooker does the bulk of the work.