Southern Black-Eyed Peas Recipe or Hoppin' John is a hearty and soul-warming delicacy. This black-eyed peas recipe is smokey, spicy, and pure satisfaction with a deep yet not overwhelming bacon flavor. And it's a traditional Southern dish served on New Year's Day to bring good luck!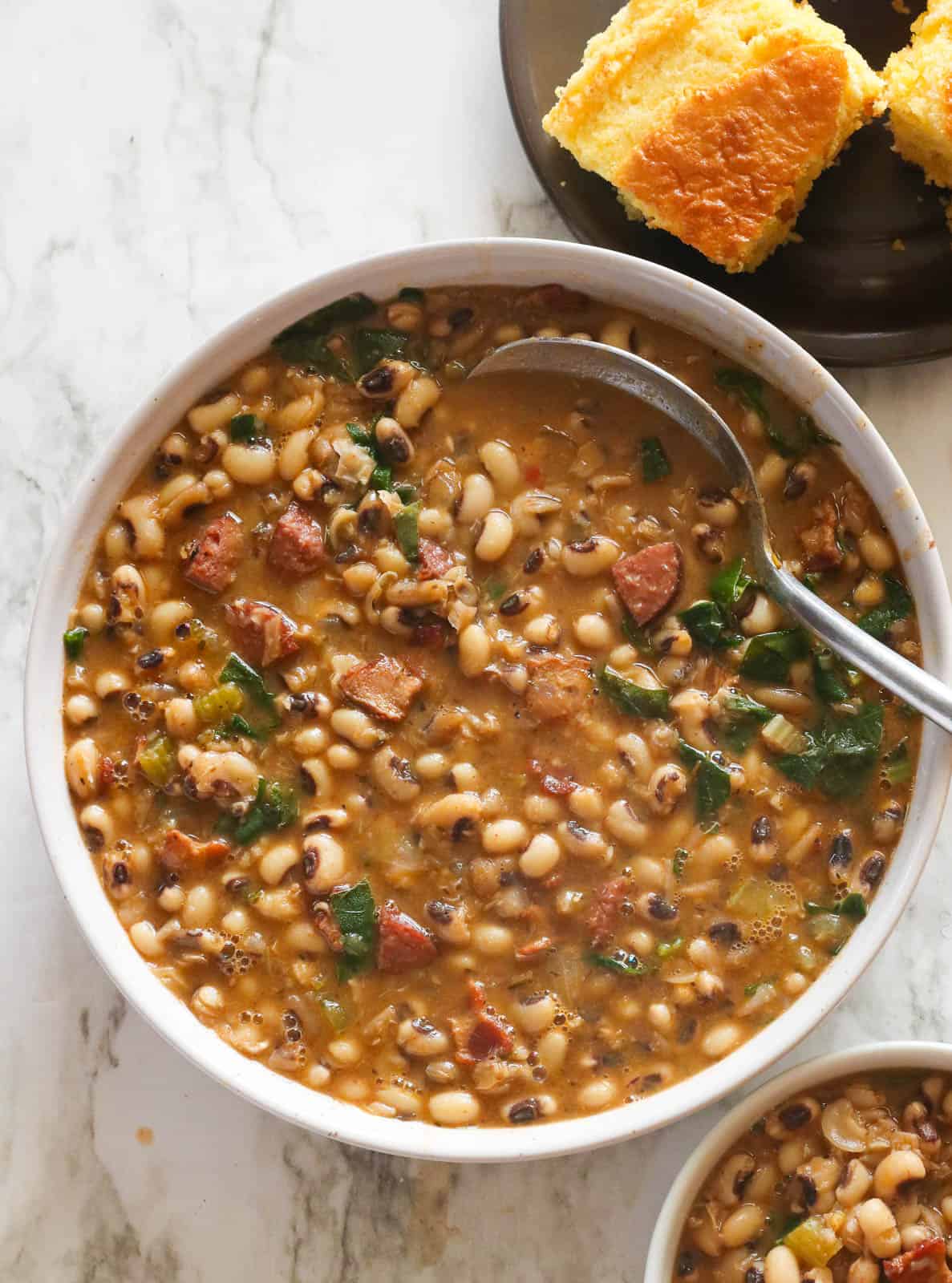 I love anything with beans! Perhaps it started back in grade school when my aunt would cook beans for dinner in its modest rusticity – onions, salt, and oil, nothing fancy. Just that simple recipe made all of my troubles go away like magic.
And now that autumn is here, this Southern Black-Eyed Peas recipe is just the perfect dish to give as comforting soul-satisfying goodness to warm us up in this cold weather. This dish will surely remind you of home and nostalgic, happy memories. So relaxing and warm, indeed! ❤️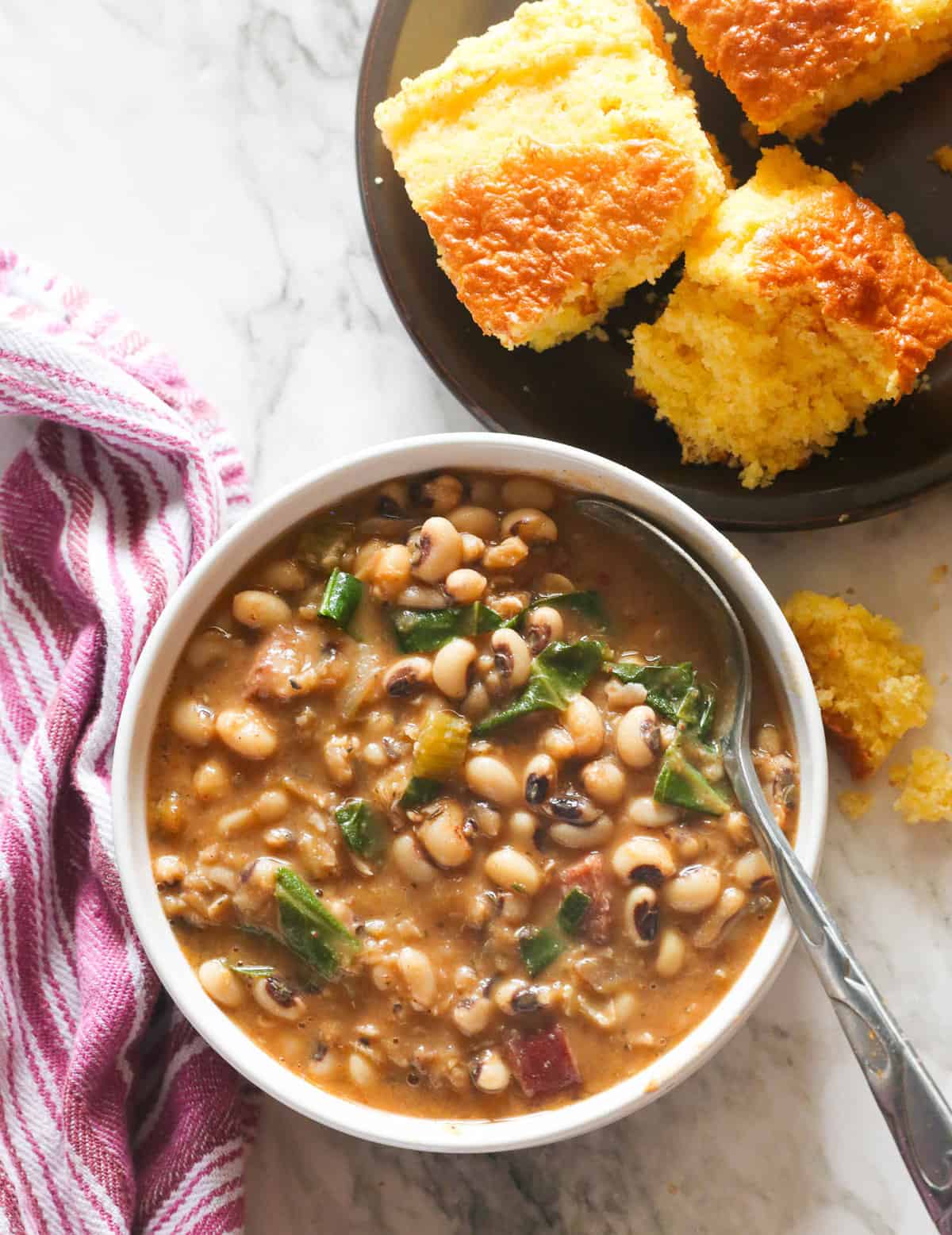 Classic New Year's Black-Eyed Peas for Good Luck
Black-eyed peas were first cultivated in North Africa and eventually became popular worldwide. Then they arrived in the southern U.S. in the 17th century. Southerners believe eating black-eyed peas on New Year's Day brings good luck and a slew of other beautiful things. They associate them with prosperity as the beans resemble pennies and coins.